Keyfix Non-combustible Cavity Tray System is on the NHBC Accepts list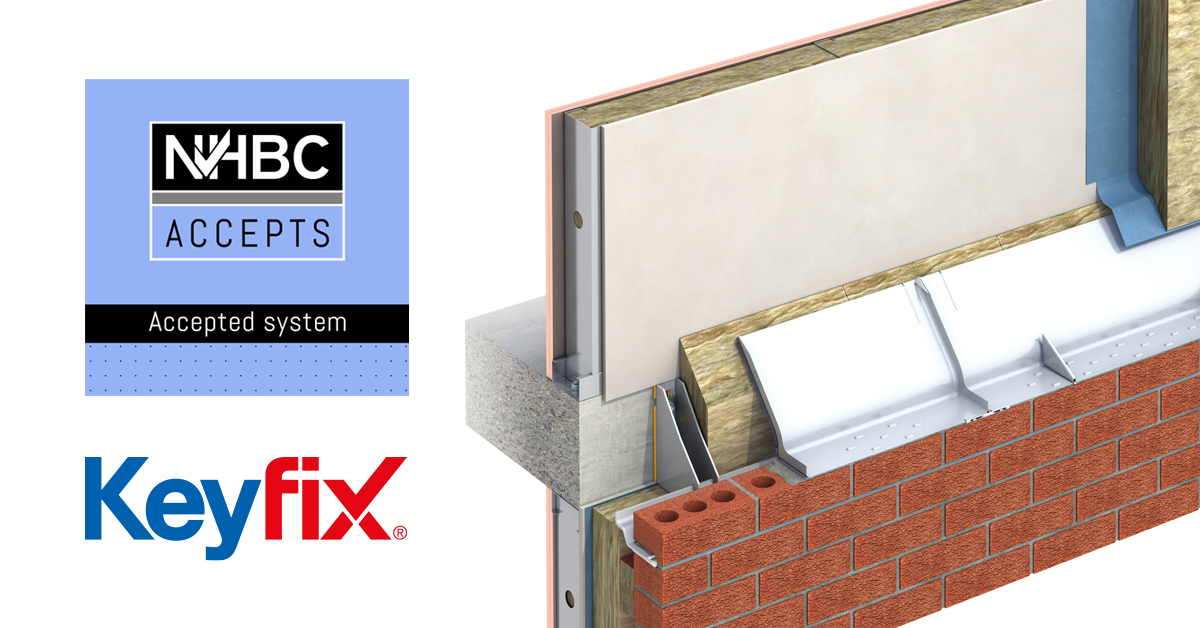 Posted on 25 Jan 2022
Following our collaboration with NHBC in the development of the Keyfix Non-combustible Cavity Tray System, our solution is now officially on the NHBC Accepts list. This means it is already accepted for use on developments covered by the NHBC Buildmark warranty.
Keyfix have been working in partnership with NHBC from our early beginnings. Through this partnership, the Keyfix range of innovative Non-combustible Solutions are developed to the highest possible standards which is evident with this latest industry accreditation from the NHBC.
The Keyfix Non-combustible Cavity Tray System:
Requires no sealants or mastics. Discussions with NHBC revealed that the number one reason for reopening the cavity wall of a building after occupation is failures in joints of DPC's and Cavity Trays formed using tapes, sealants and mastics.
Does not have any perforations providing water tight cavity protection. Perforated trays can allow for water ingress.
Keyfix Non-combustible Cavity Tray system was developed based on many industry conversations with leading Architects and Brickwork Contractors and in conjunction, NHBC, BRE, BBA and Premier Guarantee. Watch How to Install Keyfix Non-combustible Cavity Tray System to find out just how easy our system is to install
Download the certification here
For technical support call 028 8676 7508, or email info@keyfix.com.