Catch Keystone Live Webinar: Designing with non-combustible materials On Demand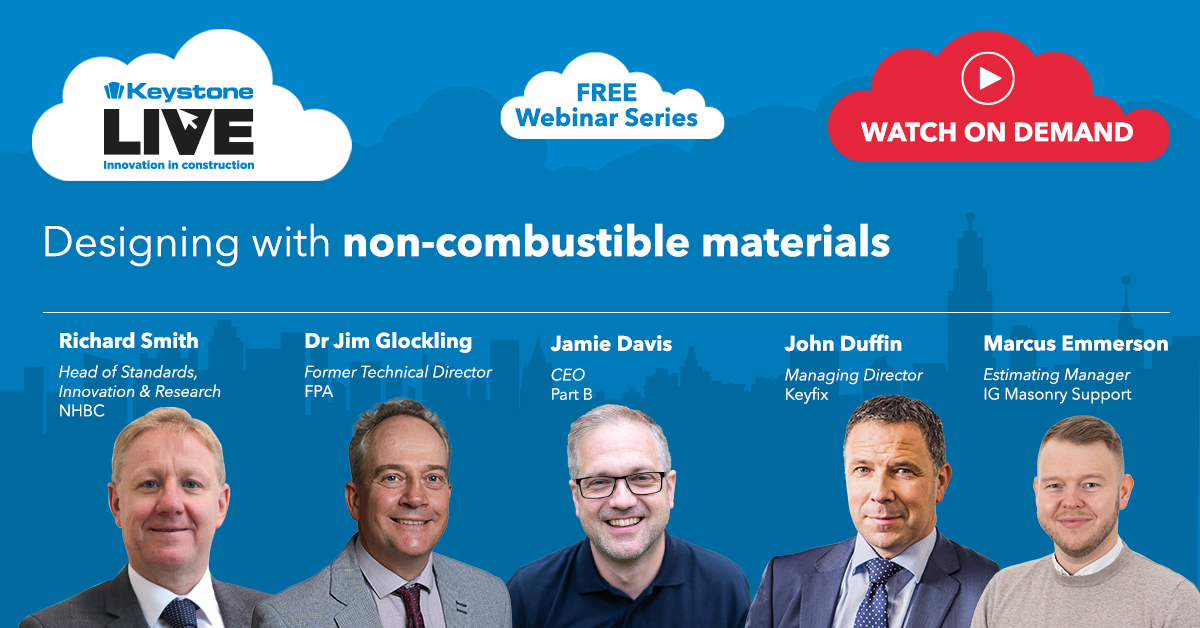 Posted on 01 Dec 2022
Designing with non-combustible materials
Catch our Keystone Webinar on "Designing with non-combustible materials" on demand which explores  the challenges and key considerations when designing tall buildings and how products have evolved to meet new regulations. Ready to share their experience are expert speakers including Richard Smith, Head of Standards, Innovation & Research at NHBC and Dr. Jim Glockling, Former Director & Technical Director FPA / RISCAuthority, alongside our own Managing Director John Duffin.
Over the past few years, questions have been raised about the risk of fires in tall buildings. Following the Grenfell Tower Fire, a decision was taken to ban combustible materials in the cladding for buildings over 18m in height. This change to Approved Document 7 came into force on 21 December 2018. So what impact has this change had on how we design and construct tall building?
In this webinar we look at:
What are the key considerations when designing tall buildings?
How have specification had to change as a result of the move to non-combustible materials?
How do we ensure quality and competence on site?
How have products evolved to meet this new requirement?
Register to watch the CPD on demand here: https://keystonelive.co.uk/events/designing-with-non-combustible-materials/