Our Solutions
Keyfix Non-combustible Solutions
Keyfix, part of the Keystone Group of companies, specialises in the development of non-combustible masonry accessories. Synergising 30+ years of Keystone experience in structural steel including Lintels and Masonry support, Keyfix provides the complete non-combustible solution for external masonry facades.
Solving the Non-combustible Challenge
Fire safety is a vital consideration in the design of high rise buildings.
Regulatory Response
The introduction of Buildings Regulations Document B (Fire Safety) 2019 was an initial regulatory response to incidents involving the spread of fire within external cavities on tall buildings and prohibit the use of combustible materials within the external cavities of buildings over 18m in height.
The regulations apply to buildings containing one or more dwellings; an institution; or a room for residential purposes (excluding any room in a hostel, hotel or boarding house, but including student accommodation, care homes, sheltered housing, hospitals and dormitories in boarding schools.)
The amendments to the Approved Documents provide the further guidance (12.10 Note 2) that "materials achieving limited combustibility cannot be deemed to meet the requirement using an alternative classification method."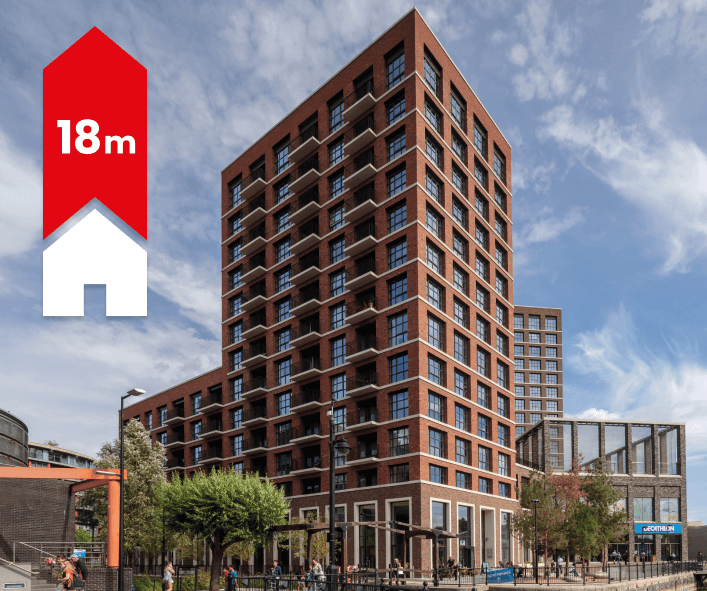 Document B (Fire Safety) 2019 Section B4 External Fire Spread
Buildings over 18m in height
Contains one or more dwellings, contains an institution, or contains a room for residential purposes (excludes any room in a hostel, hotel or boarding house).
Non-combustible Cavity Trays Required
Materials which become part of an external wall, or specified attachment, of a relevant building are of European Classification A2-s1, d0 or A1, CLASSIFIED IN ACCORDANCE WITH BS EN 13501-1:2007+A1:2009.
Exemptions
DPC / Membranes / Cavity Trays between two masonry skins
Windows, Doors & Internal Finishes.
Fire Barriers etc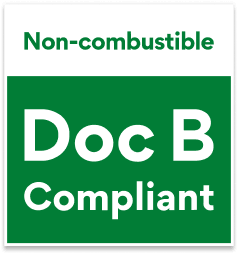 Exemptions
DPC / Membranes / Cavity Trays between two masonry skins
Windows, Doors & Internal Finishes.
Fire Barriers etc
Request Free CPD Presentation
Discover how our non-combustible solutions work for external masonry facades
Request CPD