International Women's Day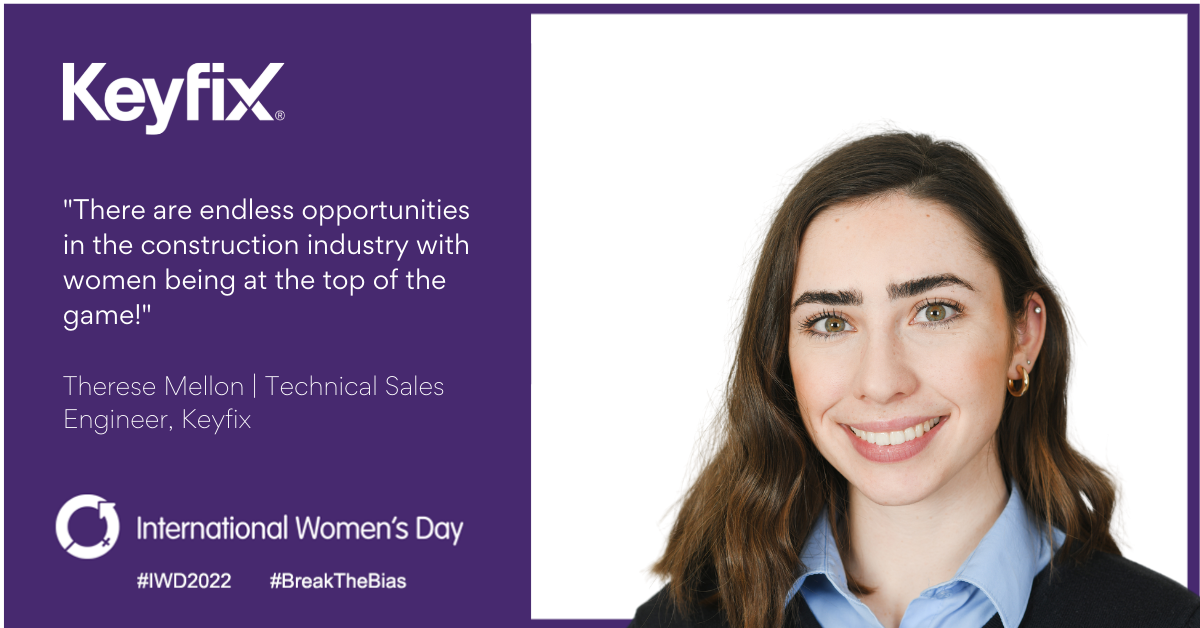 Posted on 08 Mar 2022
Therese Mellon | Technical Sales Engineer, Keyfix
To celebrate International Women's Day on the 8 March 2022, we interviewed Keyfix's Therese Mellon, Technical Sales Engineer, to find out more about her experience as a female engineer in the male-dominated construction industry and what advice she would give to other women thinking of joining the industry.
1. What attracted you to the construction industry?
There are many different aspects to the construction industry meaning the opportunities as a designer are endless. I'm a qualified Product Designer having previously completed my year's placement with Keyfix sister company, Keylite, as a Design Engineer. Keystone are constantly innovating their products through design so this was a great company to start of my journey in the construction industry with.
2. What is your role?
My role in the Keyfix team is Technical Sales Engineer. As a Technical Sales Engineer, my job involves scheduling buildings for clients, creating blank drawings and ordering parts ready for site. There's lots of exciting R&D work on the side too, with new products in the pipe line. This entails brainstorming ideas with the rest of the team, designing a range of concepts and developing these through virtual and physical testing.
3. How can women have a positive influence on the building industry?
Women can bring new and alternative outlooks when approaching tasks in this traditionally male-dominated industry. We are hardworking and cooperative with a passion for the job.
4. What has been your greatest achievement in your construction career?
This year I sourced the company's first robot welder which will improve our manufacturing process and progression as a business.
5. What is your message to women thinking of embarking on a career in the building industry? 
There are endless opportunities in this industry with women being at the top of the game.