Keyfix take Ireland by storm bagging 2 awards at the weekend!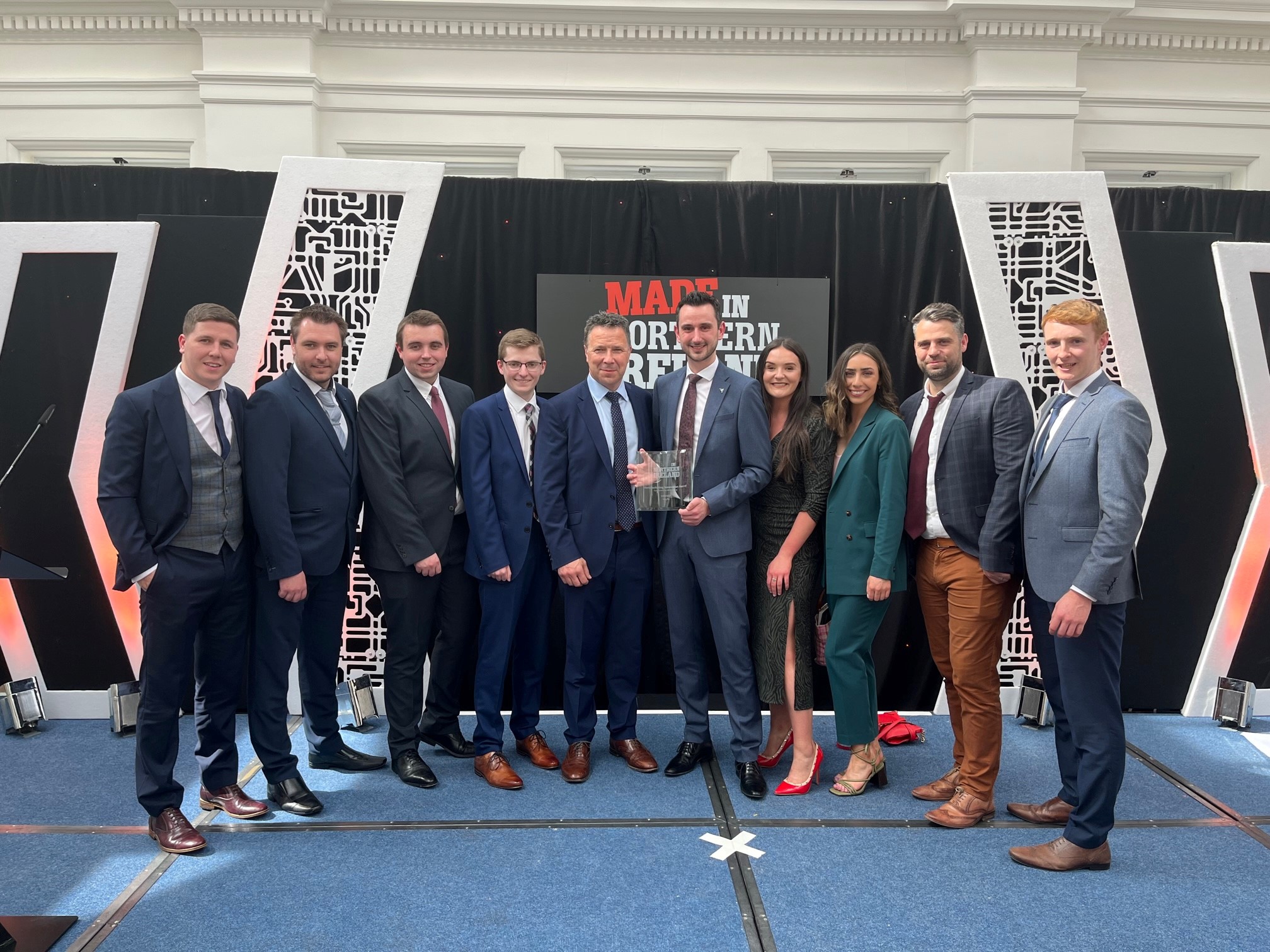 Posted on 17 May 2022
Keyfix is delighted to have been awarded "Manufacturing Innovation" by the Made in Northern Ireland Awards and the "Construction Product Innovation" award at the ICE Awards for our Non-combustible Cavity Tray system.
The Made in Northern Ireland Awards celebrate the quality and excellence of Northern Ireland's manufacturers and engineering businesses. These awards recognised the resilience and fortitude showed by firms operating across the manufacturing industry.
The Irish Construction Excellence Awards are the original and premier recognition of performance excellence for the contracting sector in Ireland and provide an opportunity for the industry to showcase and reward best practice across the full range of construction disciplines and project categories.
Non-combustible Cavity Tray (NCCT) System
Our Non-combustible Cavity Tray (NCCT) system was developed on the back of the Grenfell tragedy which led to the subsequent regulatory review of combustible products like "black plastic", DPC's and cavity trays have been banned from use in buildings over 18m in height.
Having collaborated directly with leading architects, brickwork contractors and industry leaders such as BBA and NHBC in the development of our product has massively helped to strengthen Keyfix's position in the market as not only is it manufactured to the highest standard but it has been developed to answer the 9 main problems within the industry, highlighted below:
Life Span / Durability
Weather Tightness (BBA Tested)
Fully Non-combustible (A1 Fire Rated)
No Thermal Transmission
No Differential Movement
No Condensation Formation
Slip Plane "Keyed" without holes
Detailed Installation Drawings & Component Schedule
Pre-formed Corner Joints (No tapes / Sealants/ Mastics)
Growth & Expansion
In January 2021 the Keyfix team consisted of only 3 people and now we are a team of 30 strong between both our office and production teams, we have recently employed a Technical Specification Manager working within the Greater London region to further establish and grow the Keyfix brand.
For more information about the Keyfix range of non-combustible solutions download the product guide, visit https://keyfix.com/ or for technical support call 028 8676 7508 or email info@keyfix.com