Keyhouse: An interview with John Duffin

Posted on 15 Nov 2022
Keyfix Managing Director John Duffin recently had taken part in an interview as part of Keystone Groups latest publication Keyhouse. In the interview John talks about how Keyfix champion bets practice in fire safety, what changes have been made to the building regs in respect to fire and much more. Check out the full interview below: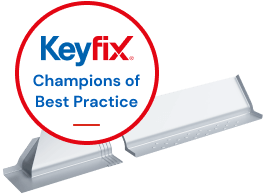 Championing Best Practice in Fire Safety
In response to the Grenfell tragedy and amendments to Approved Document B, Keyfix, part of the Keystone Group, has introduced an A1 non-combustible cavity tray to support the industry with fire safe solutions.
What changes have been made to the Building Regs in respect to fire?
Following the Grenfell tower tragedy, a major review and reform has been undertaken regarding fire and fire safety. The updated building regulations prohibit the use of combustible materials within the external cavities of buildings over 18 meters in height. In addition to this, new planning requirements for high-rise residential buildings, referred to as Planning Gateway One, came into force on 1st August 2021 and requires fire safety to be considered at the earliest stages of planning.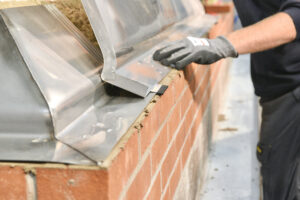 How has this impacted the design and construction of buildings for developers?
The intention of these changes is that they will result in schemes that fully integrate the thinking around fire safety. In short, high-rise developments will need to demonstrate they have been designed with fire safety in mind, even before planning permission is granted.
How have building component manufacturers such as Keyfix responded to these challenges?
In response to the changes in building regulations and the ban on combustible materials in some buildings over 18 metres high, manufacturers have been forced to review whether their existing products conform to new regulations. This has seen many being forced to change their products or move away from the high-rise market altogether. It has also provided an opportunity for innovation, which Keyfix is a testament to.
This innovation surge has created a range of new products and solutions that are specifically designed to meet and exceed the regulatory requirements. As part of this, Keyfix has developed a unique and commercially viable, rapid-build non-combustible cavity tray that is simple to understand, easy to install and meets the need of insurers, warranty providers, developers and installers.
The Keyfix range of external cavity wall solutions has been developed to meet both building regulations and issues with existing cavity trays, whilst providing the complete non-combustible solution for external cavities.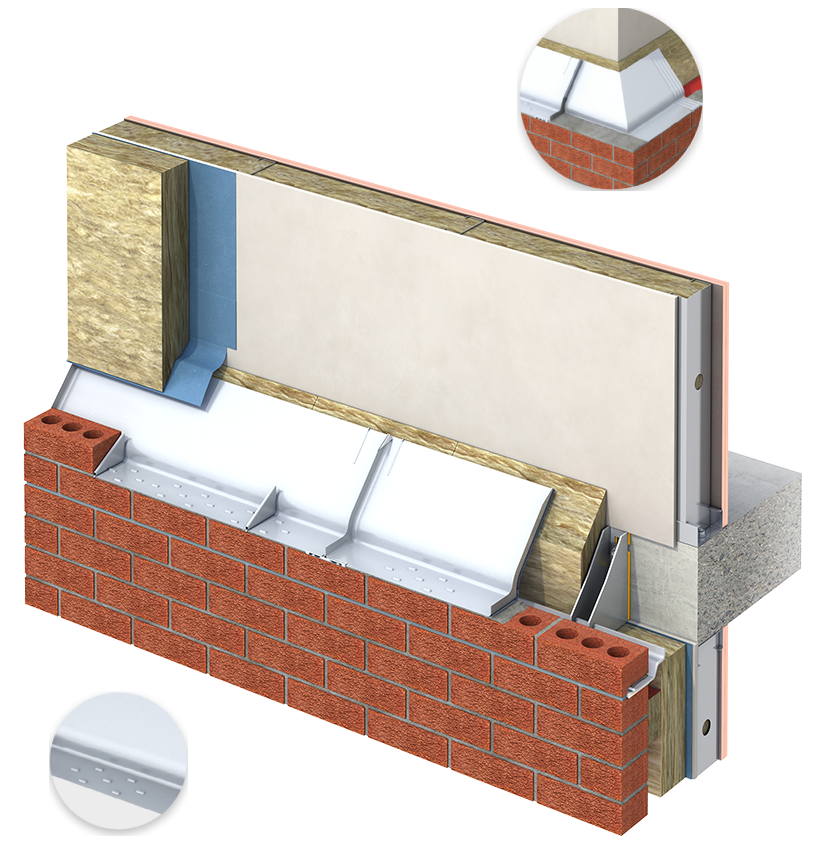 What standards is Keyfix adopting in respect to the fire performance of its systems and components?
Far exceeding the requirements of Approved Doc B, Keyfix A1 fire rated non-combustible cavity trays achieve optimal fire safety, allowing specifiers and installers to champion best practice in the design and construction of fire resilient tall buildings. It is also BBA Certified, NHBC Accepted and is approved by Premier Guarantee and LABC. It is the only system of its kind that doesn't rely on tapes and mastics to create watertight joints, therefore eliminating one of the main reasons for product failure.
To get more insights within the construction industry you can download the full Keyhouse magazine here.