Meet Keyfix Technical Sales Engineer, Jonathan McIntyre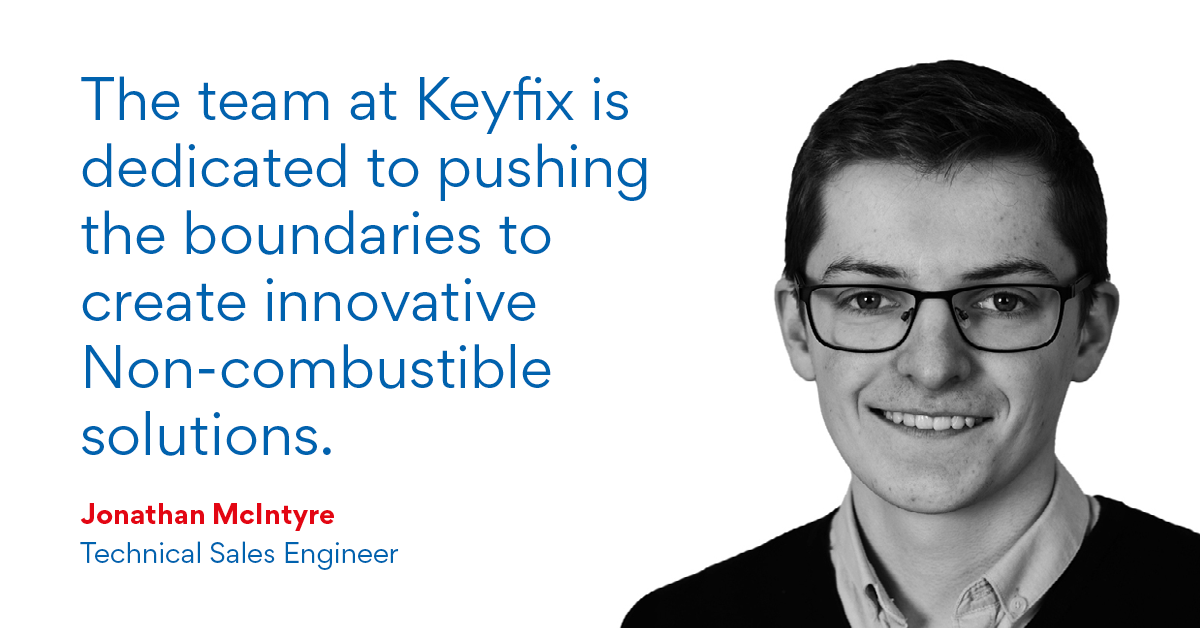 Posted on 28 Jul 2021
Keyfix Technical Sales Engineer, Jonathan McIntyre, came to Keylite on placement in 2019, only to return after his graduation to join the Keyfix team. Jonathan discusses his key moments at Keyfix and why he wanted to come back after he graduated.
How long have you been working within the Keystone Group?
I have been working in the Keystone Group for two years. I started my placement in 2019 with Keylite, and began working for Keyfix in the summer of 2020 during lockdown.
What does your day to day job role look like? 
As a Technical Sales Engineer a big part of my job involves scheduling, marking up drawings and putting orders into production to make sure the client receives exactly what they require.
I also work within the R&D team to further develop our products and systems. This involves working alongside other team members to constantly improve our range of products, as well as focusing in on Quality Control to ensure that our products meet and exceed the standards that are expected.
What drew you to your job role?
I have always enjoyed design work and solving problems, which is why I went on to study Technology with Design at University. This course provided a great mix of design and engineering skills, which I utilise every day in my role at Keyfix!
After having completed your placement with the Keylite, what made you want to come back after you graduated?
During placement I really enjoyed the working environment, and everyone in the team was very friendly and great to work with. I felt like the effort I put into my work was appreciated and really felt like a member of the team from early on in my career.
The decision to come back after graduation was one of the easiest decisions I've had to make!
What has been your best moment whilst working within the Keyfix team over the past year?
There have been so many great moments during my time here, but the one moment that stands out for me was the completion of our first ever order. It was such a great feeling to see everyone's hard work and dedication coming together. Over a year later and we have continued to grow and create many more moments like this!
What, in your opinion, sets Keyfix apart?
I believe our commitment to innovation sets us apart. The team at Keyfix is dedicated to pushing the boundaries and exploring new concepts to create the most innovative solutions possible!
If you have any questions surrounding Keyfix's range of innovative of Non-combustible solutions, click here.