Meet Keyfix Technical Sales Manager, Kieran Coyle.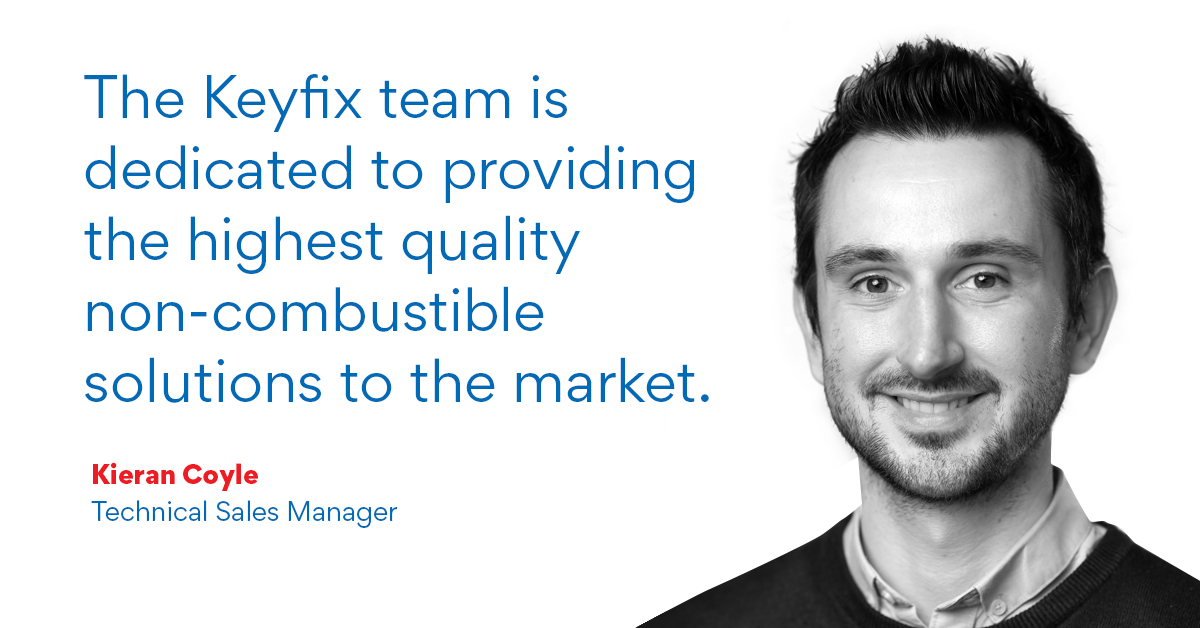 Posted on 01 Jul 2021
It's time to meet the faces of the incredible time behind the Keyfix brand.
Starting with Keyfix Technical Sales Manager, Kieran Coyle.
In Kieran's time working for the group he has been a crucial part of each team dynamic that he has been involved in. Kieran sat down with us to discuss some of his key moments of his past year in Keyfix.
Q: How long have you been working within the Keystone Group?
A: I worked for the Keystone Group for 6 years and made the move to Keyfix in September 2020.
Q: Tell me a brief bit about your job role.
A: My role can vary from taking initial phone call from the enquiry stage to delivering tool box talks on the install process on site. I also oversee the technical team based in the office ensuring quotes, schedules and orders are delivered on time.
Q: What has been your best moment whilst working within the Keyfix team over the past year?
A: I would say the best moment I have had over the past year as Technical Sales Manager for Keyfix, is watching our customer base grow and achieving wide-spread recognition across the Non-combustible industry. The Keyfix range is now NHBC Accepted and BBA tested which is a huge testament to the work that went into the Keyfix product range.
Q: What are some other highlights that you have experienced over the last year?
A: I'll start off by talking about the Keyfix team. I am blown away by the determination of every single member of the Keyfix team. The hard work, dedication, innovation and drive from everyone on the team has made a great work and learning environment for us all. I honestly couldn't ask for a better team. Not only have we gelled together internally but the relationships I have cultivated over the last year, externally, I know are ones that will be long standing. From seeing the Keyfix range come from the drawing room to actually standing on site and watching the installation makes all the hard work so very worthwhile.
Q: What sets Keyfix apart?
A: The Keyfix range has been built based on advice from Industry regulators such as NHBC, BBA, and Warranty Providers amongst others. In these conversations 9 main concerns were highlighted. With this in mind we took to the drawing room and came up with an entire range of products to tackle each of these concerns. This, coupled with the fact that every person within the Keyfix team is dedicated to providing the highest quality non-combustible solutions to the market, is what I believe sets Keyfix apart.