Stay safe on site this summer with Keyfix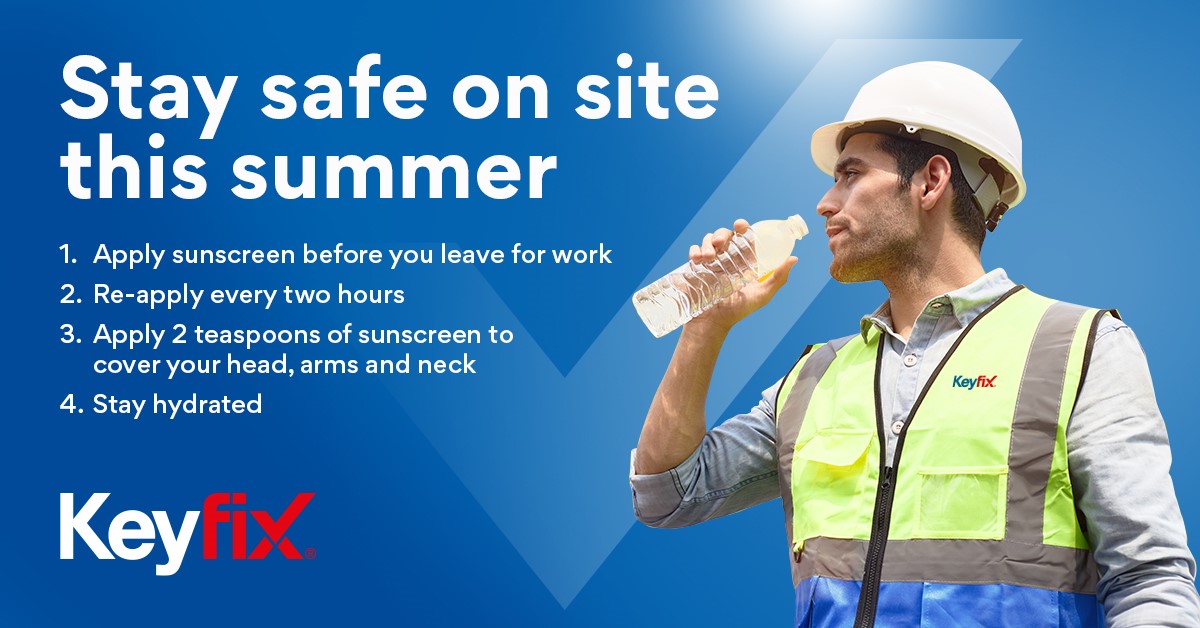 Posted on 30 Jul 2021
Given the great weather we've been having lately, Keyfix will continue to send out free SPF 30 Keyfix sunscreen on every pallet leaving our factory to keep you covered this summer!
Many of you may have which require you to stay outside all day. But with the recent weather we have been having, have you been protecting your skin enough?
The sun brings a lot of benefits but it can also pose some very serious health risks, so we've gathered up some tips to help keep you safe on site this summer:
If you're out and about all day apply sunscreen 30 mins before going out and again just before you go out the door.
Re-apply sunscreen every 2 hours.
Apply 2 teaspoons of sunscreen if you're just covering your head, arms and neck.
Stay hydrated.
If you do experience sunburn, here are a few more tips on how to care for your skin:
Sponge sore skin with cool water, then apply soothing after sun cream.
Painkillers, such as paracetamol or ibuprofen.
Stay out of the sun if you can.
Make sure to cover up if you have to go back out in the sun.
Stay well hydrated.
Keep your eyes peeled as we will be announcing a competition on our socials next week!
For more advice on sun screen and sun safety please visit: