Accreditations & Building Safety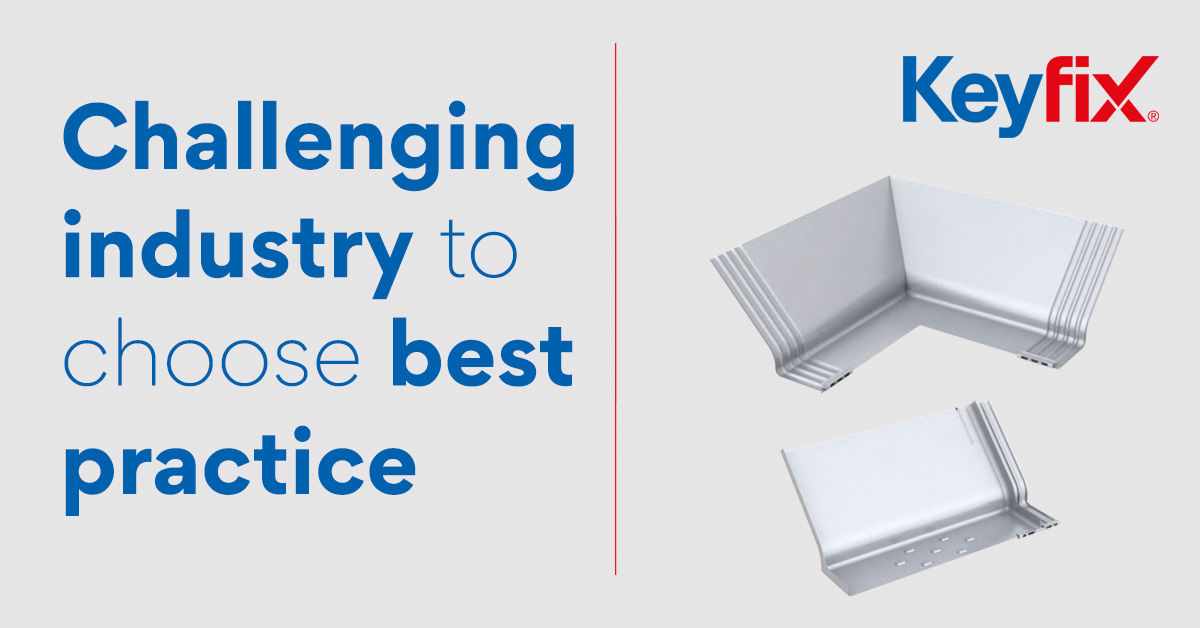 Posted on 10 Mar 2022
The Keyfix Non-Combustible Cavity Tray (NCCT) System has been awarded a BBA Certificate and is the only non-combustible cavity tray system to not rely on tapes and mastics to make watertight joints, therefore eliminating one of the main reasons for product failure. The endorsement by the UK's leading construction certification body is a huge achievement for the Keyfix team, who worked incredibly hard to develop a system which exceeds the minimum standards set out in ADB (Approved Document B) and these accreditations are testament to that.
Furthermore, Keyfix NCCT System is listed on the NHBC 'Accepts list' which means it is already accepted for use on developments covered by the NHBC Buildmark warranty. It is also approved by both Premier Guarantee and LABC Warranty following their comprehensive review of innovative products and systems.
What does this mean for building safety?
The performance of construction products is a critical consideration on all projects. All buildings must be robust, resilient and safe and this starts with the correct specification of materials. At Keyfix we do not believe that the target for product development should be the minimum allowable standard, as this does not allow for any "on-site tolerances". If a system is designed to achieve the minimum allowable standard and then encounters conditions on-site that further challenge its performance, it can easily drop below the minimum required standard. This results in a return to the "gap" between what has been designed and what has been built, which has dominated the headlines in the past few years.
The Keyfix unique range of external cavity wall solutions provides architects, contractors and specifiers with full assurance that the entire system has been designed and tested to achieve the highest industry standards.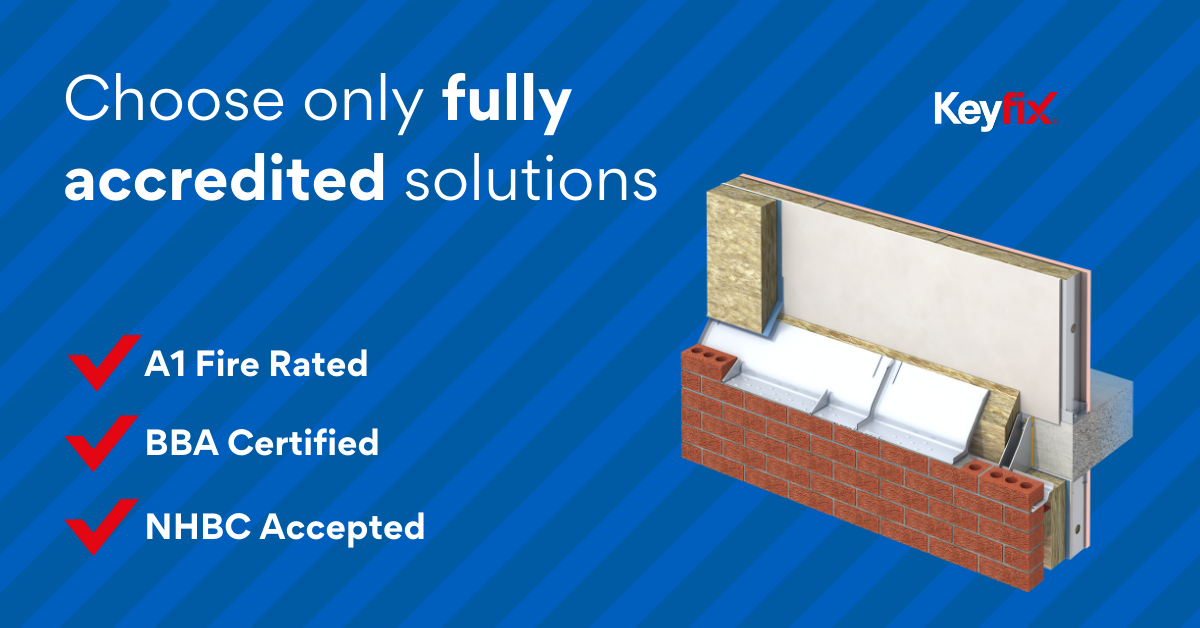 ➡️ Download Keyfix BBA Certification here
➡️ Download Keyfix NHBC Accepts Certificate here
For more information about the Keyfix range of non-combustible solutions download the product guide, watch the install video here or for technical support call 028 8676 7508 or email info@keyfix.com