The Importance of Accreditations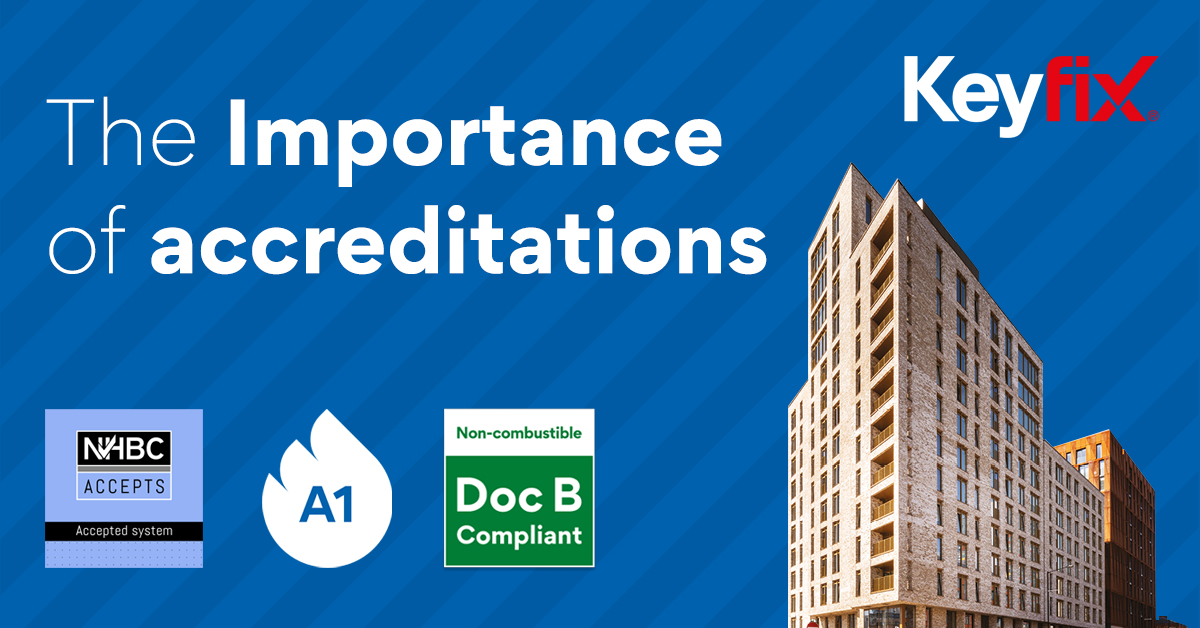 Posted on 01 Mar 2022
Why are accreditations important?
The safety of the built environment and the need for standards to be maintained has never been more important. This is why third party product accreditation is seen as a way to provide assurance to specifiers of the quality and safety of products. Product transparency is key and Keyfix works closely with the British Board of Agrément (BBA) and invests in rigorous testing to offer specifiers quality assurances.
The company set the standard early in the industry by bringing ground-breaking innovations to market which were developed in response to market demand and by troubleshooting an issue the company has seen the industry face. Differentiating itself from the competition, Keyfix always aims to push the envelope and create products that work in excess of what the regulations demand. Keyfix's Non-Combustible Cavity Tray (NCCT) System is a prime example.
Here are 6 reasons why you should specify the Keyfix Non-combustible Cavity Tray System (NCCT):
 Classified A1 Fire Rated
 Rigid Self Support
 Requires no Sealants or Mastics
 Integral Stop Ends
 No Thermal Bridge
 Onsite Simplicity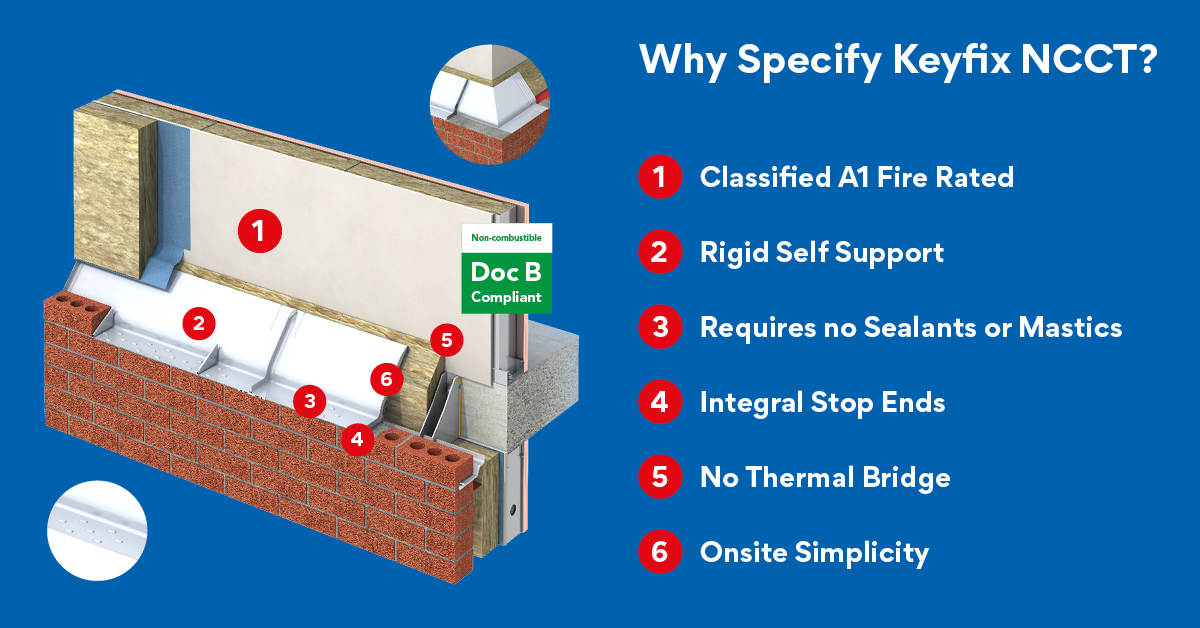 ➡️ Download Keyfix BBA Certification here
➡️ Download Keyfix NHBC Accepts Certificate here
For more information about the Keyfix range of non-combustible solutions download the product guide, watch the install video here or for technical support call 028 8676 7508 or email info@keyfix.com